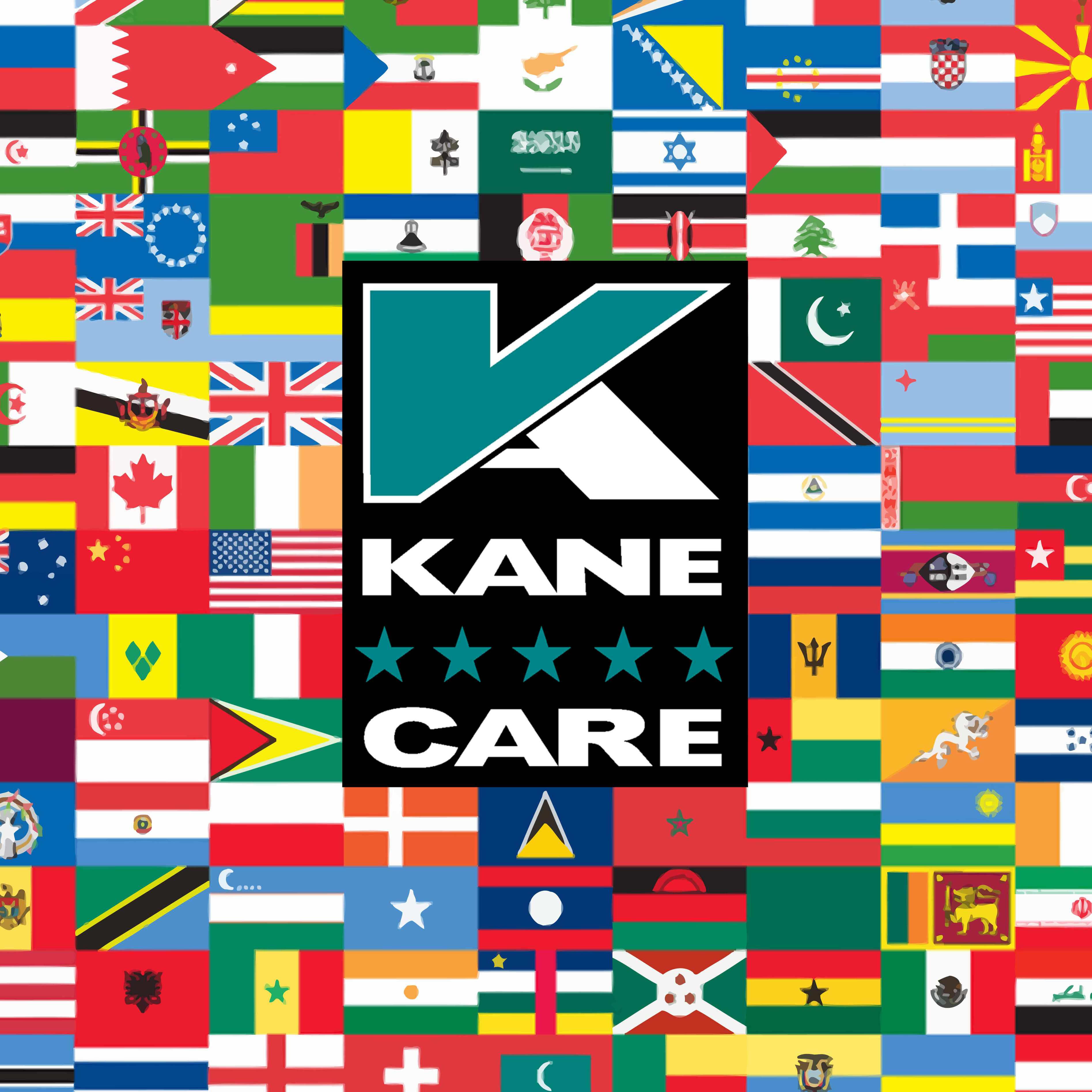 UK & Irish KANE customers love our 5 star award winning KANE CARE after sales service & recertification programme.
They know we guarantee same day service with limited exclusions, another no quibble annual warranty for KANE analysers under 10 years old and our all inclusive "no come back" price guarantee for KANE analysers under 20 years old, including repair or replacement of probe, charger, carry bag & printer as required.
Many KANE customers rely on KANE partners around the world for the same KANE CARE after sales service but not all markets have a KANE CARE authorised partner.
To help them, we proudly launch KANE CARE International – our KANE CARE after sales promise for any KANE customer without a local KANE CARE partner.
KANE CARE International guarantees these benefits with our promise to never let you down or your money back:
10 year warranty with annual KANE CARE Service & Recertification
Covers any KANE analyser up to 20 years old
Includes repair or replacement of parts & accessories including probe, charger, carry bag & printer
Free tracked return to customer, regardless of location
Full test certificate & repair report with option for UKAS certification – the highest certification standard possible
Here's how it works if you don't have a KANE CARE partner near you:
Email [email protected] with your KANE analyser model & serial number, confirming optional sensors fitted and if you want your analyser UKAS certified

We reply next working day with our KANE CARE all inclusive "no come back" quote with payment details

You pay our KANE CARE quote, receive our KANE RMA number then send us your analyser to KANE

On arrival we start our all inclusive KANE CARE service, returning your analyser to original manufacturer specification, repairing or replacing any item including probe, charger, carry bag & printer as required.

We recertify your analyser to National Standards or UKAS certification if requested

We then return your analyser at our expense using a tracked courier – you are responsible for local duties & taxes – with a 12 month warranty if under 10 years old
Benefits:
"Down time" in days, not weeks

Simple "no come back" all inclusive quote saves time & ends payment delay

Immediate action on arrival at KANE – no further authorisation required

Free tracked return saves you time & money

No quibble 1 year warranty if your analyser is under 10 years old
KANE CARE International - Always supporting KANE customers wherever you live & work
Any questions, call us on 0800 059 0800 any normal weekday between 7am & 5pm or email [email protected]for more information.