The Premier League is about to kick off and to celebrate we have decided to launch our very own fantasy football league.
Fantasy football is a competition in which participants select imaginary teams from among the players in the Premier League and score points according to the actual performance of their players.
As well as a bit of friendly rivalry, we are going to be giving away some brilliant prizes, including a weekly cup competition and a KANE458s flue gas analyser for the overall winner!
Head to: https://users.premierleague.com/a/profile/register/personal to pick your team for this season's KANE Fantasy Football (be sure to register for Fantasy Premier League) - then join the Kane International League by entering this code: x8dtw7
Or click this link: https://fantasy.premierleague.com/leagues/auto-join/x8dtw7
Week 1 points deadline: Sat 12 Sep 11:00
We have also set up a Facebook group for people to keep in touch and for us to conduct our giveaways on. Join that here: https://www.facebook.com/groups/699039227231688/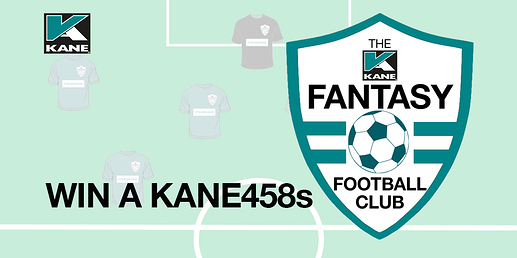 Game rules:
You have a £100m budget to pick your team of 15 Premier League superstars. You can pick from a variety of formations but you can only select a maximum of three players from each club. For more info see here: https://fantasy.premierleague.com/help/rules
If you have any questions or are struggling to sign up, email: [email protected]
Terms and conditions: https://www.kane.co.uk/fantasy-football-t-and-c