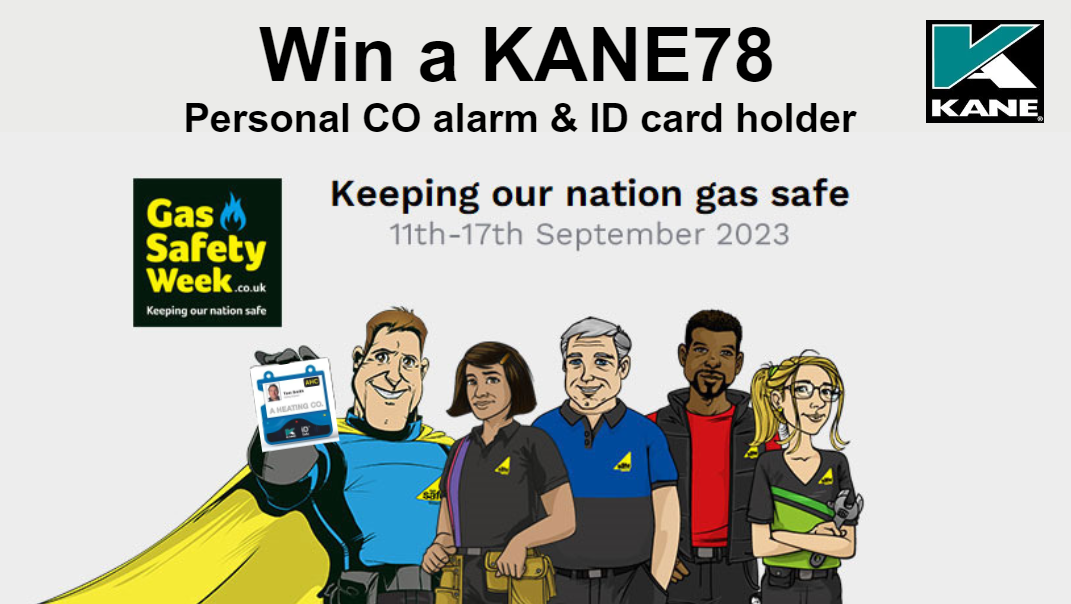 We proudly support Gas Safety Week 2023 starting 11th September - See how you can win a KANE78 personal CO alarm & Gas Safe ID card holder.
Gas Safety Week raises awareness of the need to look after our gas appliances.
Badly fitted & poorly serviced gas appliances cause gas leaks, fires, explosions & carbon monoxide (CO) poisoning. CO is highly poisonous and kills quickly without warning - you cannot see, taste or smell it.
Help your community & customers stay safe by ensuring they:
Check warning signs indicating gas appliances aren't working correctly - including lazy yellow & orange flames instead of crisp blue flames, error messages or unexpected noises from boilers or dark, sooty stains around gas appliances

Know the 6 symptoms of CO poisoning – headaches, dizziness, breathlessness, nausea, collapse & unconsciousness

Install audible carbon monoxide alarms certified to EN50291

Never DIY a gas appliance or block a vent

Always use a Gas Safe registered engineer - Contact you or search GasSafeRegister.co.uk

Have annual gas safety check - Gas appliances must be checked & serviced annually by Gas Safe registered engineers. Tenants must know their landlord takes responsibility for this - get a free email & text reminder at StayGasSafe.co.uk.

Always ask for your Gas Safe registered ID card
Be part of this campaign & raise awareness by visiting GasSafetyWeek.co.uk or emailing [email protected]
KANE Gas Safety Week Competition - the first 10 GSR engineers to email us will win our KANE78 personal CO alarm & ID badge holder worth £109 - email your GSR number, name & contact info to [email protected]