You all probably know, at KANE, we design, engineer, produce and sell electronic testing equipment. But did you know that most of this happens in the UK? And that we have 112 staff here that work tirelessly at our two UK sites in Welwyn Garden City and Atherton?
Each month we are going to show you a sneak peek behind the scenes and highlight our brilliant staff.
This month we have caught up with Joanne Gibson. Jo is a 43-year-old Customer Service Assistant at our Northern Service Centre in Atherton, Manchester.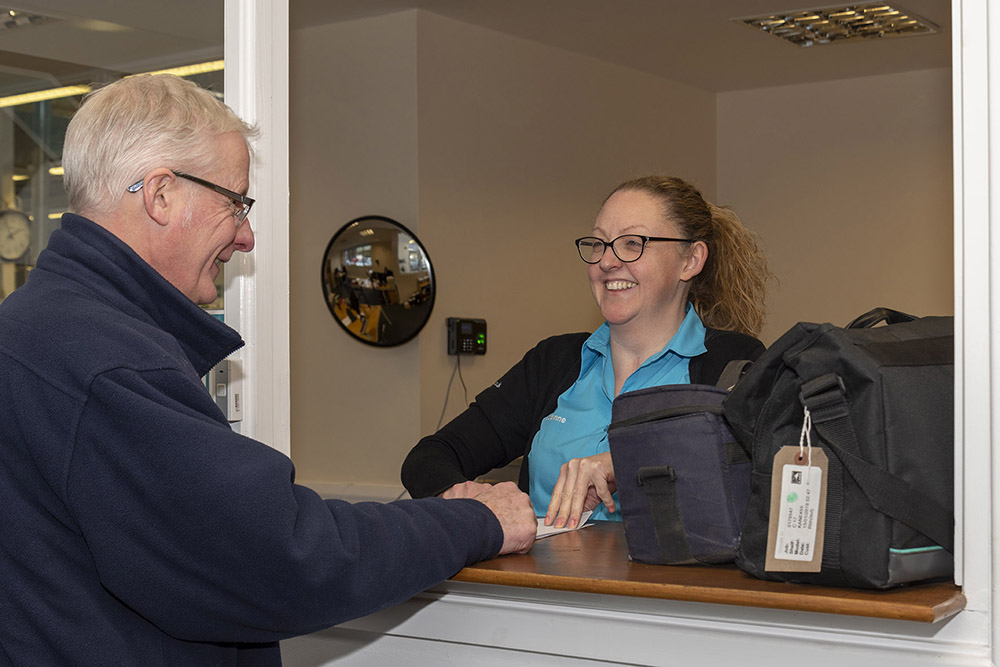 Jo has been with KANE for 7 years. Chances are, you would have spoken to her on the telephone or through email if you have been in contact with us, seen her at PHEX Manchester – or met her if you have ever dropped your analyser off for recertification in Atherton.
1. What's your daily role?
It can be a varied role but I mainly help customers over the telephone, by email and at the counter with their sales and service needs.
2. What do you like about it?
I enjoy resolving customer queries and ensuring they receive good customer service. I think it is great to build up relationships with our customers as it helps them to trust the company and are more likely to keep coming back.
3. When I'm not working you'll usually find me…
On the side lines of a football or rugby match…either my son's games or a professional game, I enjoy them all. I also enjoy running and am partial to the odd glass of red.
4. My favourite crisps are…
Cheese & onion walkers baked. I'm more of a chocolate fan to be honest.
5. I bet you didn't know…
I ride a motorbike… a very pink sparkly Cagiva Raptor 650. I don't get out as much as I'd like but you can't beat it for that adrenaline rush.