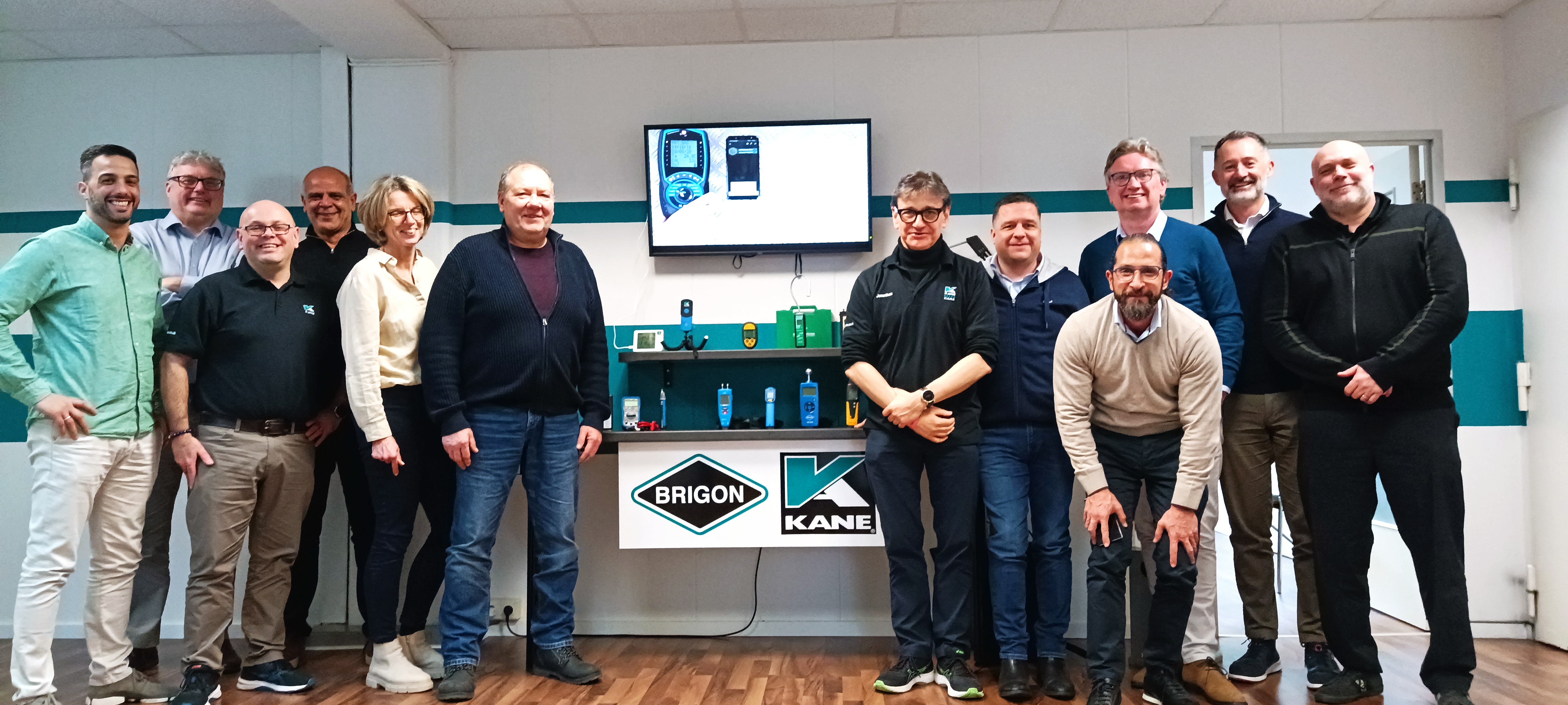 Our international team met to review global sales at the new home of BRIGON / KANE DE, our sister company based near Frankfurt.
BRIGON celebrates 15 years with KANE & 70 years successfully selling test equipment to German & Austrian installers & service technicians.
Started in 1953 by Bruno Ihrig, BRIGON was one of the first to make smoke pumps & wet chemical kits, decades before electronic combustion gas analysers - Under KANE, BRIGON continues making & servicing test equipment.
Sales outside UK & Germany represent over half our sales thanks to partnerships promoting KANE CARE & BRIGON TRUST - our award winning after sales service or your money back - and KANE LINK / BRIGON LINK, our future proof promise helping heating engineers transition to a net zero future without obsoleting their test equipment or requiring significant expense.
For more information on our award winning KANE CARE after sales promise & KANE LINK future proof promise, visit www.kane.co.uk or call 0800 059 0800.
For more information on BRIGON TRUST & BRIGON LINK, visit www.brigon.de or call 06104 689660.