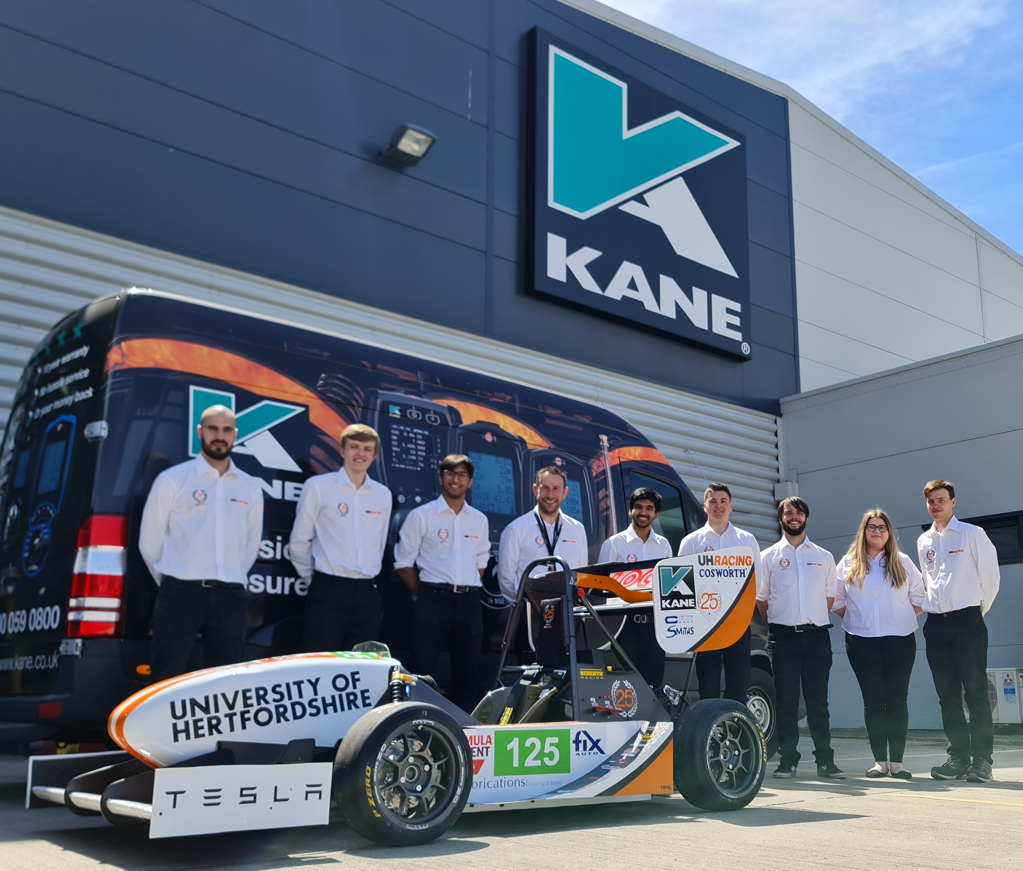 KANE's link with University of Hertfordshire Formula Student Team (UH FS) took another step when their race car was unveiled at our Welwyn Garden City HQ.
The racer reaches 60mph in under 3 secs, goes over 80 mph and has a cornering lateral G effect of 2, making it an outstanding performer.
Today's UH students are tomorrow's race car designers & engineers - UH Alumni include Antonio Carrrozza, multiple championship winning British Touring Car race engineer.
KANE is proud to have helped the team solve complex problems managing high voltage electronic circuits.
We have a long association with UH, employing several alumni, and hope more will join to help us develop the UK's best analysers for heating engineers & engine technicians.
We wish UH FS every success at Silverstone in July - To see them in action, visit https://www.silverstone.co.uk/events/formula-student