You all probably know, at KANE, we design, engineer, produce and sell electronic testing equipment. But did you know that most of this happens in the UK? And that we have 86 staff here that work tirelessly at our two UK sites in Welwyn Garden City and Atherton?
Each month we are going to show you a sneak peek behind the scenes and highlight our brilliant staff.
This month we have caught up with Brad Cook. Brad is KANE's Sales Partner and is based in Welwyn Garden City.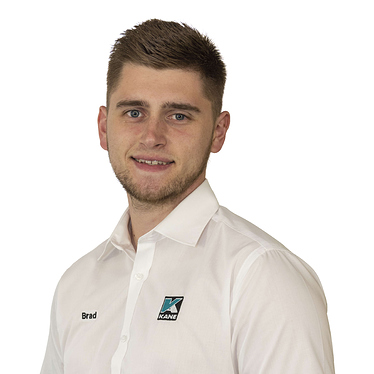 Brad has been working with KANE for two and a half years now. He originally joined as a customer service assistant but now supports the sales team from KANE House.
1. What's your daily role?
My role involves assisting the field sales team. By helping them put sales on the system, speaking to our customers and helping with general queries.
2. What do you like about it?
I like that no two days are the same and solving customer issues is really rewarding for me.
3. When I'm not working you'll usually find me…
I've been a goalkeeper for 17 years(ish) so I'm normally watching or playing football.
4. My favourite crisps are…
I'm not a massive crisp fan but would probably be Walkers Sweet Chilli Sensations if I'm in the mood.
5. I bet you didn't know…
That I love basketball and I follow the Miami Heat!