You all probably know, at KANE, we design, engineer, manufacture and sell electronic testing equipment. But did you know that most of this happens in the UK? And that we have 97 staff here that work tirelessly at our two UK sites in Welwyn Garden City and Atherton, Manchester?
Each month we are going to show you a sneak peek behind the scenes and highlight our brilliant staff.
This month we have caught up our new UK Distribution Manager, Mark Prescott.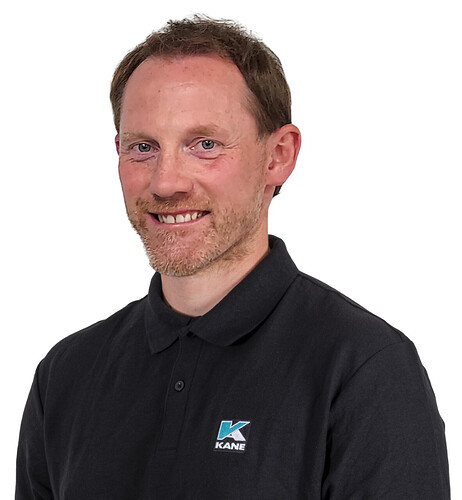 "I have been working in the plumbing and heating industry now for 25 years, from working on the tools through to a Regional Sales Director of a boiler manufacturer. During in this period, I have enjoyed the pleasure of working for Kane back in 2013/2015 as a Regional Sales Manager covering the Northwest.
Throughout all my roles in the industry, I recognise the importance of quality products and exceptional customer service. This is a standard that I see in KANE as a company and also a reason why I decided to re-join as I believe in these qualities myself.
I have built up strong relationships in all sectors of the industry from National merchants to Independents, one off engineers and large contractors. These relationships have helped me to progress throughout my career to where I am today and of which I will also bring to KANE.
I live in Wigan with my wife Elaine (whom is a Safeguarding nurse at Alderhey Hospital in Liverpool) and my two boys, Tom, 14, and Ted, who is 10. In my spare time, I enjoy trying to keep fit through jogging and cycling, coach Ted's football team, motorcycling, travel and golf.
I am really looking forward to re-joining KANE to help the business grow in its continued success."