Meet The Team Robin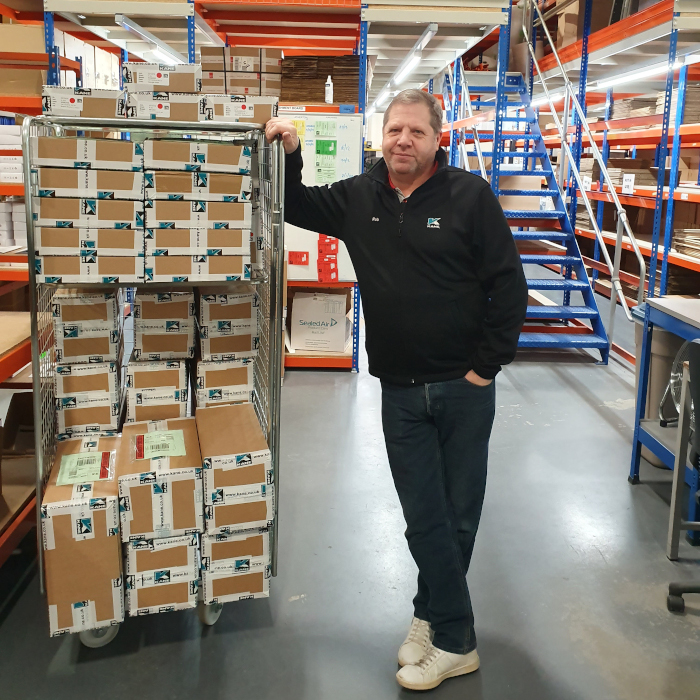 You all probably know, at KANE, we design, engineer, produce and sell electronic testing equipment. But did you know that most of this happens in the UK? And that we have 112 staff here that work tirelessly at our two UK sites in Welwyn Garden City and Atherton?
Each month we are going to show you a sneak peek behind the scenes and highlight our brilliant staff.
This month we have caught up with Robin Welch.
Robin is KANE's stores and despatch supervisor in Welwyn Garden City. So chances are, when you purchased your analyser, or sent it back for recertification, Robin has handled the transaction.
1. What does your job role involve on a day-to-day basis?
I make sure that all orders are correct, ensuring that they are shipped on time. I also have to take control of stock, making sure that we don't run out of anything.
2. What do enjoy about working within Kane?
The thing I enjoy about working for KANE is learning about new aspects of gas analysers. I also love the idea that I despatch orders all over the world.
3. When I am not working you will usually find me…
Watching cricket and football. I support Nottingham Forest. I also play darts. My main focus is spending time with my family. I have 2 wonderful grandsons that keep me busy.
4. My favourite flavour of crisps are…
All of them
5. Not many people know that…
I am only 28 years old.