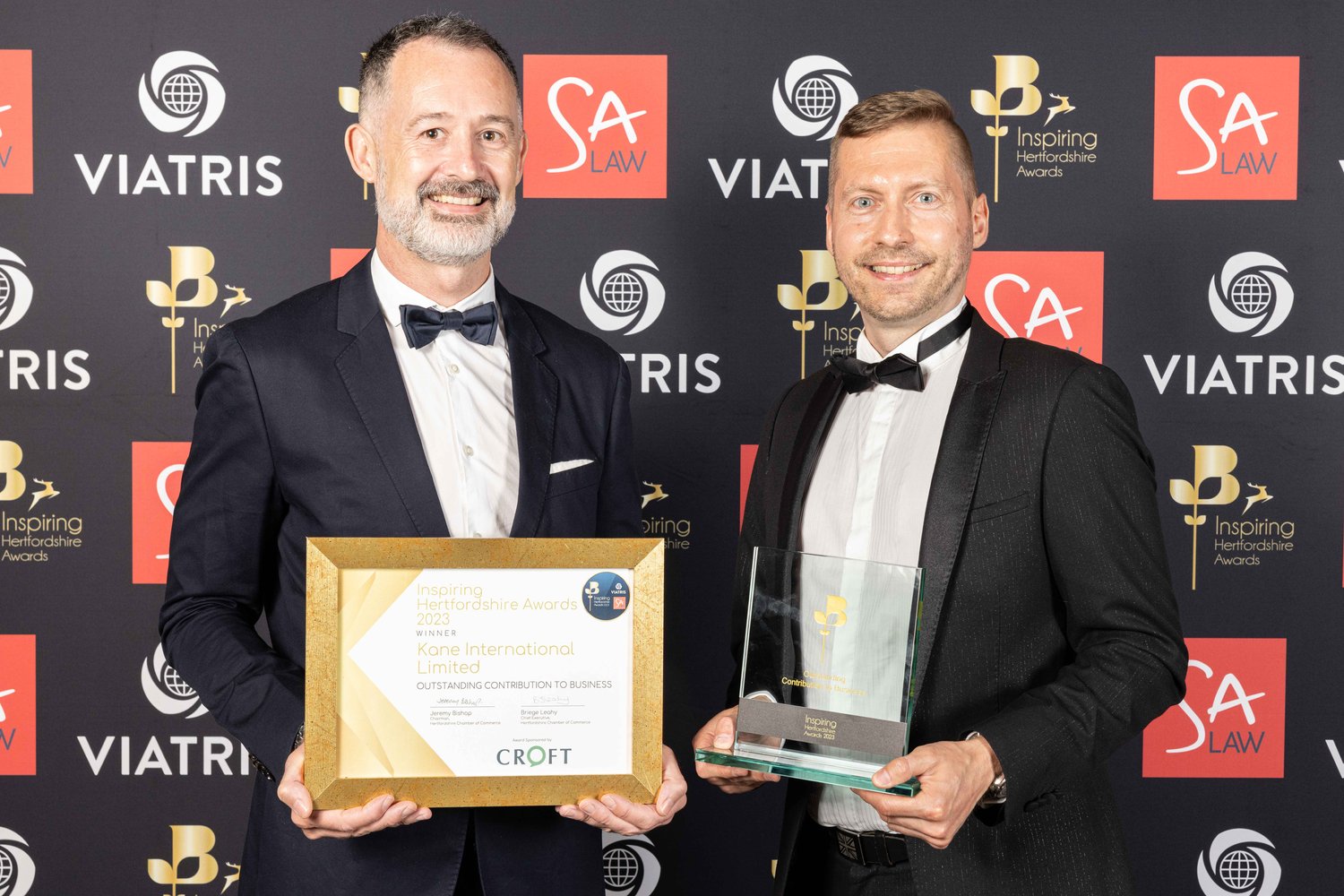 At the 2023 Hertfordshire Chamber of Commerce awards night, KANE received an Outstanding Contribution to Business award, the most prestigious award given by the HCC for which you cannot apply.
KANE was announced winner by Briege Leahy, HCC Chief Executive, who said:
*Our special award for Outstanding Contribution to Business goes to a company in business for 60 years and, like many of us, calls Hertfordshire home. *
This company is a 2nd generation family business, supporting their customers in over 40 countries across Europe, Asia, and America.
On a more personal level, they support the local community by having close relationships with a range of education providers across the county making them an employer of choice for local students looking for their first role.
They joined Herts Chamber in 1990 and are one of our long-standing members of 33 years, during which the Chamber export team have helped them ship goods across the globe. In 2022 they won the prestigious Queens Award for Enterprise Innovation."
We're honoured to be so rewarded and thank the Chamber for doing so much to increase social & economic development in Hertfordshire.