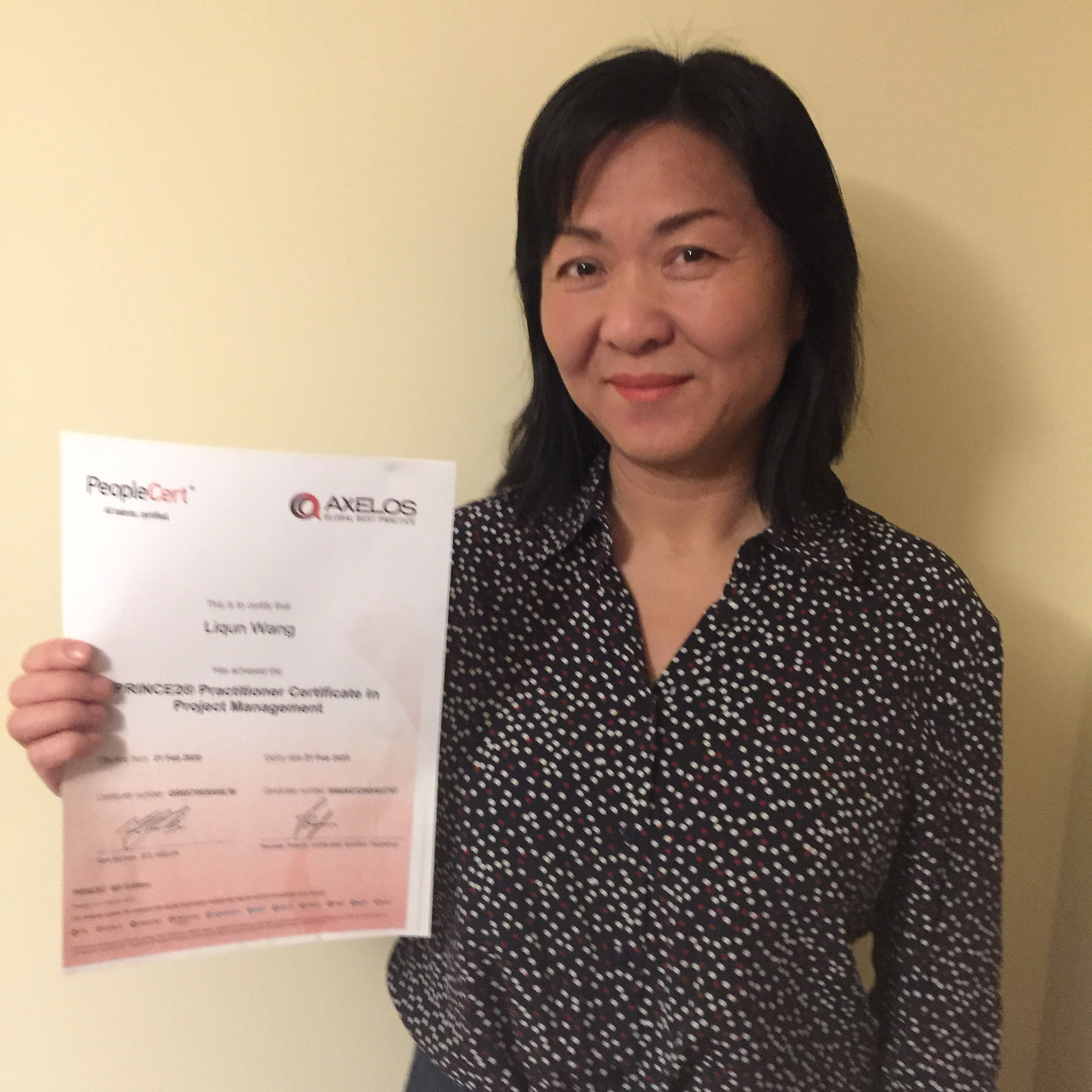 Congratulations and well done to Lucy Wang for passing her PRINCE2® Practitioner Certificate in Project Management.
Lucy is KANE's Far East Relationship Manager and has been with us for four years, originally joining as a buyer.
PRINCE2 is a process-based method for effective project management, and gives the fundamental skills needed to become a successful project manager. It stands for PR ojects IN C ontrolled E nvironments.
Tom McCue, KANE's Sales Director, said: "We are all very proud of Lucy's achievement. She has worked so hard to gain this internationally recognised qualification. Lucy has crammed what should have been 4-6 month's study into 4-6 weeks!!!
"What makes her achievement even more remarkable is that English is not her first language and she could have taken an extra allowance given to overseas students but chose to take the final exam without the extra help offered."
At KANE, we always encourage our staff to continue both their personal and professional development – we want our staff to reach their full potential and offer continual training.