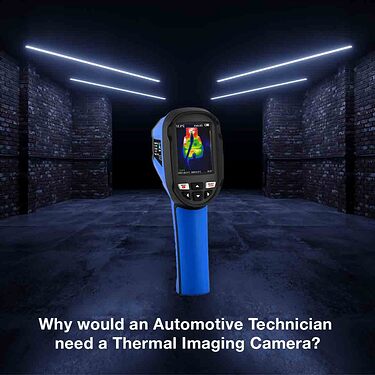 As the modern-day auto technician evolves, so does their tool kit. Technological advances are revolutionising the way they work. Thermal Imaging is one practice that every modern-day mechanic should consider.
Here at KANE, we have a long history of providing high-tech tools to help automotive techs. That's why we are delighted to be able to offer the KANE-TCAM. Our first foray into the thermal imaging market.
WHAT IS THERMAL IMAGING?
Thermal imaging cameras convert thermal energy (heat) into visible light and illustrate it on a screen. Most objects emit heat, this includes mechanical equipment, making them visible to thermal devices – even in the dark. Thermal imaging cameras are precise and they only require a small amount of heat to work. Making them ideal for fault finding.
As humans we make use of visible light to be able to see. Whereas thermal imaging cameras use infrared thermal radiation to capture and evaluate heat being absorbed, transmitted or reflected. The hotter an object is, the more radiation it will emit to the environment. A thermal imaging camera is capable of differentiating heat sources and minuscule differences in thermal radiation. It accumulates it into a heat map distinguished by different heat levels.
WHY WOULD I NEED A THERMAL IMAGING CAMERA?
With thermal imaging, gone are the days of guesswork. Through simple point and shoot technology you can quickly and efficiently find system faults at the push of a button.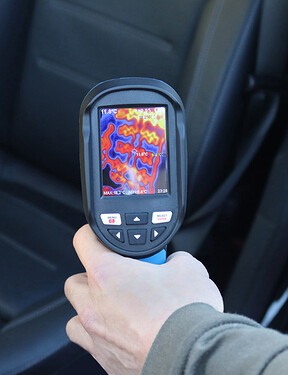 MAKE THE INVISIBLE VISIBLE FOR QUICKER FAULT DIAGNOSIS
When using in automotive application the KANE-TCAM is ideal in pinpointing problems areas that can't normally be seen, including misfiring engine cylinders , catalytic convertor failures, overheating brakes, faulty heating/ air conditioning systems, bearing problems & faulty wiring in heated seats, windows & electrical systems.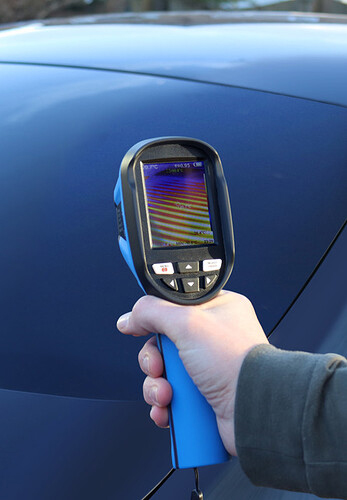 The KANE-TCAM is a great addition to your vehicle 'problem solving' tool kit
WHAT'S THE COST?
The KANE-TCAM is priced at £549 ex VAT, offering great value for the high specifications – especially when comparing it to alternative manufacturers.
A thermal imaging camera should be seen as a great investment. It will not only save you time but allow you to earn more money.
Get yours now https://www.kane.co.uk/shop/products/kane-tcam-thermal-imaging-camera
For more information https://www.kane.co.uk/launch-kane-tcam