You all probably know, at KANE, we design, engineer, produce and sell electronic testing equipment. But did you know that most of this happens in the UK? And that we have 112 staff here that work tirelessly at our two UK sites in Welwyn Garden City and Atherton?
Each month we are going to show you a sneak peek behind the scenes and highlight our brilliant staff.
This month we have caught up with Mark Campbell. Mark is the Regional Sales Manager for South Wales and South West England.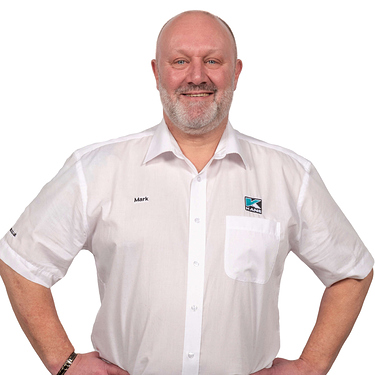 Mark has been with KANE for 18 months. Many of you will already know him as he has decades of experience in the industry; initially as a gas engineer before a working for Intergas Boilers for over ten years. Mark is also a registered gas engineer and holds training sessions for our key customers.
1. What's your daily role?
I am responsible for Kane International's day-to-day sales enquiries for my region. I help installers, distributors, local authorities and a range of other businesses with their requirements.
2. What do you like about it?
Everyday is new day and no two days are the same. I like helping out and solving problems. I believe in the company ethos of good service.
3. When I'm not working you'll usually find me…
My favourite pastimes are watching sport, rugby (especially Dragons), football and I also enjoy walking the dogs.
4. My favourite crisps are…
Worcester Sauce flavour!
5. I bet you didn't know…
That I play in a marching band. I play the bass drum and I've been I've been in the band since I was 13!